Investments in
Top companies
Wir investieren Ihr Vermögen nach modernen Value Investing Prinzipien in sorgfältig selektierte Einzelaktien von erstklassigen Unternehmen.
Investments in
Top companies
We invest your assets according to modern value investing principles in carefully selected individual shares of first-class companies. Corporate bonds from our in-house fund complement your portfolio efficiently.
Hand-selected individual shares
Your assets grow with first-class companies
In our Modern Value Strategy, we invest you in 20-25 shares of high-quality companies.
Before we decide on a share, a company has to convince us on a whole level. In addition to balance sheets and key figures, we are particularly interested in soft factors that cannot be measured by numbers. These include, for example, the quality of the business model, the management or unique competitive advantages.
Risk diversification
Efficient admixture of bonds
To spread the risk in your portfolio, we use our in-house "Fructus Value Capital" bond fund in addition to individual shares. The exact bond share depends on your risk preference, which you determine during registration.
The fund contains a selection of attractive corporate bonds, which we select with a similar care as our individual shares.
Risk management
Safety margin concept
The concept of the "safety margin" within the framework of our value investing strategy provides that each share in your portfolio has a sufficient safety cushion.
This cushion is created by the difference between the share price and the actual value of the company. The more undervalued a company is according to our analyses, the more likely it is to weaken (for example in times of crisis) in order to still be profitable.
We also pay special attention to the crisis resistance of companies. We prefer to invest in companies that have already been able to survive crises unscathed in the past or have sufficient liquidity to master a future one.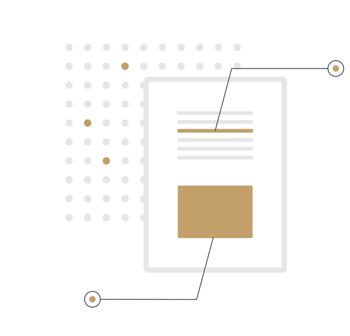 You determine your growth opportunities
Within the Modern Value strategy, you can choose from five portfolios, which differ in their respective share and bond proportions. A higher share of equities generally means more long-term growth potential with higher fluctuations in value.
Can't make up your mind? 
In our application process, we suggest a suitable portfolio based on your knowledge and risk tolerance.
Return
Performance of the Modern Value Portfolios since inception
Our fees: Transparent & fair
The costs for the Modern Value Strategy consist of an all-in fee and a performance fee. However, this is only incurred if we have been able to achieve a new performance high in your custody account.
Your costs depend on the custodian bank you choose:
LLB (Liechtensteinische Landesbank)
About Baader Bank
The German Baader Bank has state-of-the-art technological infrastructure and is one of the leading investment banks in Germany. For clients domiciled in Germany, Baader Bank automatically remits taxable income.
LLB (Liechtensteinische Landesbank)
About the LLB 
Founded in 1861, LLB is the most traditional financial institution in the Principality of Liechtenstein. Like most Liechtenstein banks, LLB is very concerned to have sufficient high-quality equity capital.
Awards
Invest in the winner of the real money performance tests
Performance-Sieger 12 Monate (07/2023)
Performance-Sieger 12 Monate (07/2021)
Performance-Sieger Testphase VI
Bestes Rendite-Risiko-Verhältnis
At a glance
Modern Value Strategy
The "Best of Funds" strategy allows you to invest in the funds of the most successful value and quality investors.
Our "Modern Value" strategy is based on hand-picked individual stocks selected according to modern value investing principles.
With our "Value Green" strategy, you invest in carefully selected individual stocks that meet high sustainability standards.
This strategy focuses on the protection of your assets. To this end, we invest in gold, supplemented by stable currencies.