Our core competence is value investing
The idea behind Estably
As we've followed the numerous emergence of digital asset managers and Robo advisors over the past few years, we quickly realized: digital investing is a great way to have assets managed in a straightforward and cost-effective way. We were also impressed by the transparency of most providers – no hidden fees, no fine print. A breath of fresh air in the financial industry.
Only in one aspect could none of the existing service providers convince us. Hardly any provider managed to achieve above-average returns with its investment strategy. In other words, you could just as well have invested your assets in a stock index (e.g. DAX) yourself and achieved the same returns as most providers (and saved yourself additional costs).
This is where we aim to stand out from the rest of the field. Since our launch in January 2020, we have been proving that a first-class digital investment can be above average in terms of returns, in addition to the benefits already mentioned.
Andreas Wagner
Managing Director & Partner
Over 20 years of experience in asset management and international private banking. Degree in business administration (MBA) and training as a financial planner.
Markus Prodinger
Managing Director & Partner
Specialised in portfolio management, portfolio analyses, and support for upscale private clients. Degree in economics (B.Sc.)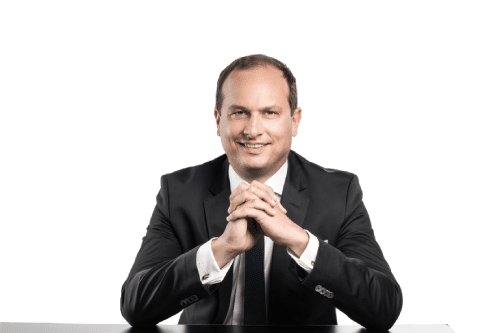 Ralph Früh
Chairman of the Board of Directors
Chief Analyst and Managing Director of the Spanish media and consulting company GEOPOLITICAL.BIZ. Many years of experience in banking and consulting, author and member of the German Association of Specialist Journalists.
Roland Müller
Board of Directors
Attorney-at-law and Partner at Müller & Partner Attorneys at Law. Member of the Liechtenstein Chamber of Lawyers and Vice President of the European Lawyers Group (ELG). Study of law (Dr. iur.)