Our core competence is value investing
Asset protection with modern value investing
As we have followed the numerous emergences of digital asset managers and robo advisors over the past few years, it quickly became clear that digital investment is an excellent way to have assets managed in a straightforward and cost-effective manner. We were also impressed by the transparency of most providers – no hidden fees, no small print. A breath of fresh air in the financial industry.
We extend these advantages to include the asset protection aspect. As a digital asset manager from the Principality of Liechtenstein, we offer you several ways to protect and increase your capital in an uncomplicated way.
On the one hand, with our individual securities strategies, in which we focus on high-quality companies that, thanks to their leading market positions, can pass on rising inflation rates directly to the end consumer. On the other hand, through our new "Asset Protect" strategy, in which we invest for you in physical gold, which we store for you in the vaults of the Liechtensteinische Landesbank. With all our strategies, you can also benefit from the exclusive advantages of Liechtenstein as a financial center.
Our top priority is to offer you an investment experience of the highest quality, both through our choice of investments and our personal service.
Andreas Wagner
Managing Director & Partner
Over 20 years of experience in asset management and international private banking. Degree in business administration (MBA) and training as a financial planner.
Markus Prodinger
Managing Director & Partner
Specialised in portfolio management, portfolio analyses, and support for upscale private clients. Degree in economics (B.Sc.)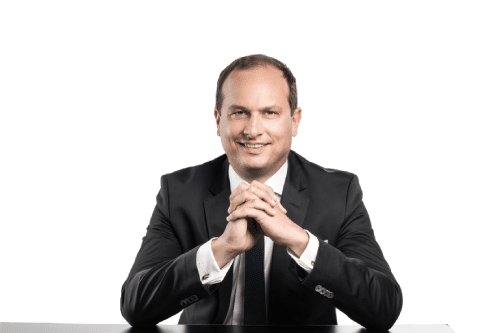 Ralph Früh
Chairman of the Board of Directors
Chief Analyst and Managing Director of the Spanish media and consulting company GEOPOLITICAL.BIZ. Many years of experience in banking and consulting, author and member of the German Association of Specialist Journalists.
Roland Müller
Board of Directors
Attorney-at-law and Partner at Müller & Partner Attorneys at Law. Member of the Liechtenstein Chamber of Lawyers and Vice President of the European Lawyers Group (ELG). Study of law (Dr. iur.)