4.55%* Call money interest at the safest financial centre in Europe
*Interest rate of call money in USD before costs, or 2.60% in Euro.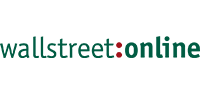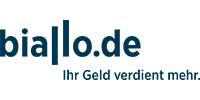 Principality of Liechtenstein
The safest place for your overnight and time deposit account
The unique framework conditions of Liechtenstein as a financial centre offer your assets a particularly high level of protection
Liechtensteinische Landesbank
Security with one of the best banks in the world
We invest your money with the long-established Liechtensteinische Landesbank (LLB). With over 160 years of experience, the LLB is considered the most conservative bank in Liechtenstein.
With a deposit rating of Aa2, the LLB is far above the average of European financial institutions and is thus in the top league of the best banks worldwide.
The current overnight and fixed deposit interest rates
Overnight and Fixed-term deposit accounts
Interest extended (notice of termination must be given at least three days before expiry)
0.75% service fee

+ 0.24% bank charges
From €250,000

: 0.65% service fees + 0.24% bank charges

From €500,000

: 0.55% service fees + 0.24% bank charges

From €1,000,000

: 0.45% service fees + 0.24% bank charges
No restrictions or hidden conditions
The supposedly higher interest rates of other providers are often limited to a certain term and/or a certain investment amount (e.g. 3% for 6 months up to a maximum of €50,000, but after 6 months the interest rate drops to 0.6%).
In the case of call money and time deposits with Estably, the respective interest rate applies to the entire investment amount, which is unlimited upwards.
Note: Choosing the above interest rate does not guarantee the interest rate you will receive from the time of investment. The interest rate is based on a market interest rate environment. The overnight deposit is continuously adjusted to the interest rate environment in line with the market. When a time deposit expires, it will be automatically renewed for you at the market interest rate environment unless you cancel it three days before expiry.
FAQs
Frequently asked questions
At a glance
Call money and fixed-term deposits with Estably and the Liechtensteinische Landesbank