"Good" is not good enough for us
March 29, 2019 | Digital Asset Management
Patience is a lack of virtue for most people (even if you may see it differently yourself). Especially in value investing, patience is one of the keys to success. Because let's be honest: wouldn't you lose your belief in success if, after five years of negative performance, you were still told that things would get better?
But: If you had invested EUR 100,000 in the MSCI World Index (in EUR) 40 years ago, you would now have over EUR 660,000 in your account (purely nominal, without inflation).
You often hear the argument that you don't need an asset manager, because some indices would be better than asset managers anyway and you should therefore buy index funds yourself at low fees. But don't be misled. What if you had entered the MSCI World Index 20 years ago instead of 40 years ago? The average annual return would then be around 2%. That's less than inflation. The investment method "under the mattress" would have been the better choice. Isn't that absurd?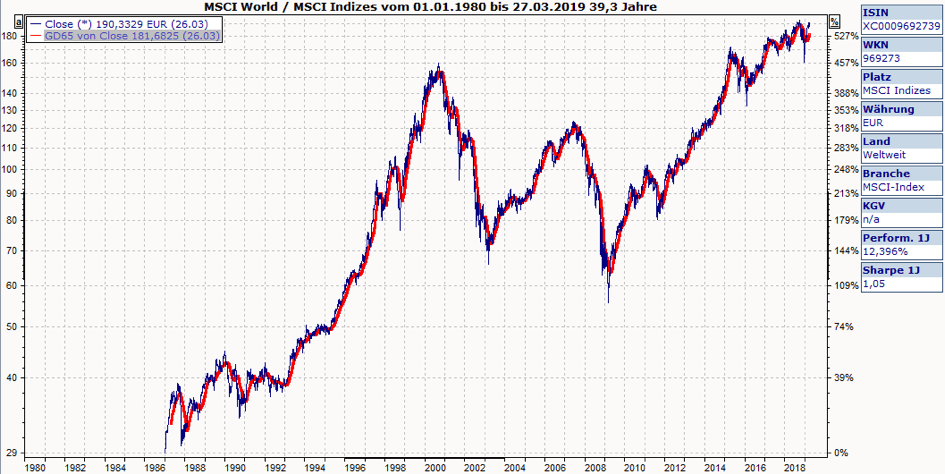 Back then, 20 years ago, a bubble developed in the markets and the indices (and the stocks they contained) were overpriced. Two simple but important lessons can be drawn from this:
If you stay in it long enough, you win. For those who keep their cool even after the long, almost painful period of negative performance are rewarded in the end with positive annual returns.
An index usually performs well on average over the long term. But good is not good enough for us. We pick out the pearls from the index and only invest in those companies that we consider particularly attractive. We filter out the bad, mediocre or overpriced companies and invest specifically in the strong, favourably or fairly valued companies. This guarantees an excess return. However, this requires a lot of experience, skill and also patience to find the pearls.
Our conclusion: exercise patience, it will be worth it. Below you can see the performance of our portfolios compared to their benchmarks.
You might still like these posts
Tips
It's no secret – those who invest in shares over a sufficiently long period of time achieve not only exclusively positive, but better returns than with bonds, precious metals, time deposits & Co.
Read more