INVEST UNTIL THE END OF THE YEAR WITHOUT ALL-IN FEE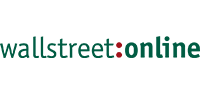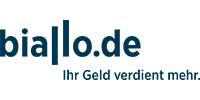 Free of charge until the end of the year
Invest in the best performing Robo Advisor without fixed costs
Take advantage of the exclusive Estably promotion to invest in the best-performing robo-advisor so far in 2023 without all-in fees (1.2% or 1.5% p.a.) until the end of the year.
There are no commitment or cancellation periods associated with the offer – you get a no-obligation insight into the world of digital asset management and modern value investing.
Year-to-date performance of the Estably portfolios before costs and taxes.
Status: 31.10.2023
Performance in the current real money tests
In the real money performance tests, independent reviewers invest their own assets in a wide range of providers. This gives you a realistic comparison of robo advisor performance after costs and taxes.
Brokervergleich.de (Testphase 9)
Geldanlage-Digital.de (6 Monate)
3,40% Tagesgeld in Europas Schatzkammer
Wir bieten Ihnen die Möglichkeit, Ihr Vermögen am sichersten Finanzstandort Europas zu attraktiven Konditionen anzulegen. Im Rahmen unserer Aktion erlassen wir Ihnen bis zum Jahresende sowohl die Service- als auch die Bankgebühren.
Start your high performance investment
Invest in our award-winning digital asset management and benefit from outstanding performance, personal service, and stable conditions in the Liechtenstein financial center.
Details of the Estably special promotion:
The all-in fee is waived until 31.12.2023.
You only pay a performance-based fee of 10% on the gains if we have been able to grow your assets.
There are no commitment or termination periods in combination with the offer.
With our Best of Funds strategy, the service fee of 0.99% (Baader Bank) or 1.19% (LLB) is waived; the product costs of 0.5-0.8% continue to apply.
For existing customers, the offer applies to additional payments of €20,000 or more on the amount of the additional payment.